If you are searching for a perfect guide and want to know How to Unlock Pattern Lock in Android without the loss of your user data, you just stepped into the right place. As we all know, Android has become the most popular mobile operating system and have millions of users around the globe. Sometimes, we forget the Pattern Lock of our Android Phone and we even don't have access to our Gmail Password and to the internet.
I have tried my best to come up with the easiest way to solve this problem for you. I also had this problem in past and that is why I am writing this article to help and ease your tension about your data 어쩌나. The first thing that comes to our mind when we forget our pattern is that we have to format our device now by using the recovery mode option in our Android phone.
It will format your phone and reset all of your settings. But the major draw that comes with it is that it will completely format all of your data in your phone and you won't be able to get it back. Now that is the problem. If you want to recover the pattern without getting the data lost, follow the steps below:
Also Read:How to Recover Deleted Video on Android Phones
As I said earlier, you might have been visiting a lot of sites for this solution 촉수로세뇌 컴퓨터. I did too, but could not found any satisfactory results and that is the major reason for writing this help-guide. Some site is telling about the classic method of formatting the phone but is not the way it should be.
Pattern Lock is the most common lock that people put on their mobile phone because it can be easily and fastly applied to the phone.
How To Unlock Pattern Lock In Android
Follow me and you will be able to Unlock Pattern Lock of your Android Phone even without having access to your Gmail Ms Office 2017 Hangul. You don't need to opt for the factory reset option. You will save your data from getting lost.
Requirements To Bypass The Android Pattern Lock
You will need a Laptop or a PC to do this. First, you need a PC or Laptop
A Data Cable to connect your phone to PC or Laptop.Data Cable to connect your Android with PC
Make sure that your USB driver is installed. 
Flash Custom Recovery in your Android
Unlock Android Pattern Using  SDK Tools.
You have to download the Android SDK Tool and install it on Windows
Install SDK on your Android Phone to run ADB commands on it 산 안드레아스.
All you have to do is to setup Android SDK tools and then use it to unlock the Pattern Lock of your phone by using ADB commands and then reset the phone.
Also Read: Tricks To Speed Up Internet on Android Smartphones
How To Unlock Pattern Lock In Android Without Losing Data
Install all the USB drivers of your Android device in your PC.
You can find the USB drivers from your device. Install them.
Now install a custom recovery on Android. If you don't have known about them, search on Google and you will know about it further Mui's.
Reboot your phone and open Recovery Mode by simply pressing Volume Up Button+Power Button+Home Button.
Download and Extract FastBoot Drivers Zip file.
After opening Recovery mode, open Mount and Storage option from the list that is in the recovery mode.
Choose mount/data/option from list appeared on screen after clicking on Mount and storage option.
Connect your Android to PC by using Data cable.
Open Fastboot Drivers files which you have just extracted in your PC Download the Lightroom Portrait preset.

Press & Hold Right Shift button from your keyboard then Right-click anywhere in Fastboot and Open Command Window.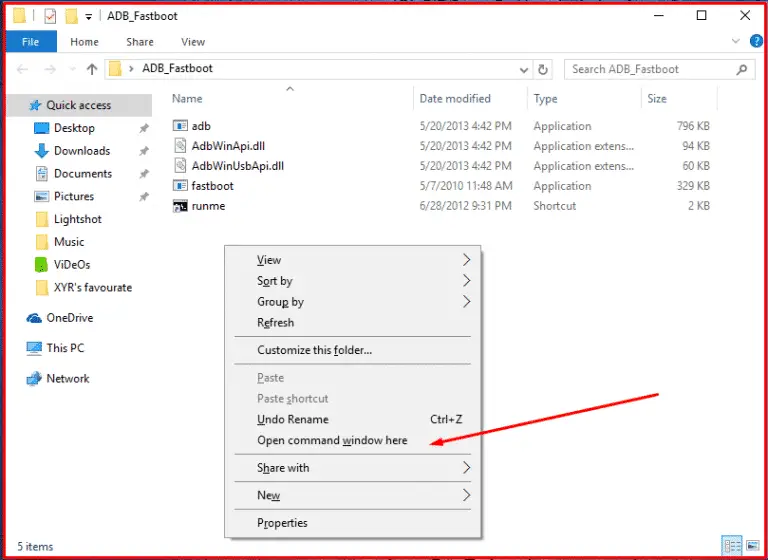 open CMD command window for ADB_Fastboot that will appear on your desktop screen.

Type Abd devices to make sure that your device is successfully connected to your PC 때로는 너의 앞에.
If it shows that your phone is connected to the PC, then you are ready to go, and if not then reinstall drivers and connect again.
After doing this, now type ADB shell in the command window and then type rm/data/system/gesture.key.
Restart your Android Phone from the option given in the recovery mode. Wipe the data and your Pattern Lock will be removed.
Unlock Android Pattern Lock Without Losing Data
Try out this special method and Unlock Android pattern in very simple steps, Follow out: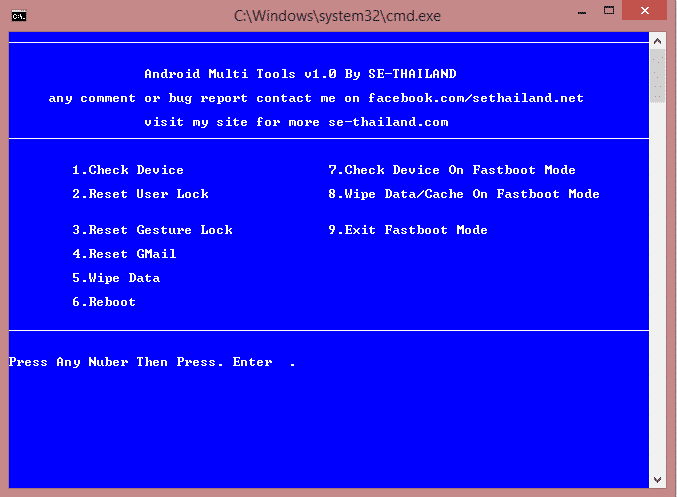 Step-1:
Download Android Multitool from the below button.
Step-2:
Install Device Driver and Connect the Device.
Step-3:
Open this tool and after it detects your phone, select Option 2 to reset user lock 그림판 무료 다운로드. And you are done.
I hope this guide has helped you solve the problem of How To Unlock Pattern Lock in Android, you can easily unlock your android phone without losing any data. If you are facing any problem applying the commands or following out steps, let me know in the comments and I will solve it for you.
Frequently asked questions
Q1: How can I recover my pattern lock?
Ans: You need to follow the steps.
1. After you've tried to unlock your device multiple times, you'll see "Forgot pattern." Tap Forgot pattern 돌핀 에뮬.
2. Enter the Google Account username and password you previously added to your device.
3. Reset your screen lock. Learn how to set a screen lock.
Q2: How do you unlock a tablet if you forgot the pattern?
Ans: You need to follow the steps.
1. Tap the Power button on your Android tablet to access the screen lock feature.
2. Draw any random lock pattern on your device.
3. Continue to draw lock patterns up to five times or until you see the option that reads, "Forgot pattern?"
4 Timviewer Windows. Tap on "Forgot pattern."
5. Enter the Google username and password for your device.