Howdy, Bloggers 곰인형 다운로드!
Welcome to Infoocode – A platform where we share blogging stuff, SEO, Web development and other trending stuff in market ggplot 다운로드.
We've started Infoocode because of my passion for blogging as blogging is all about helping others Download the mine game. The journey at starting was very difficult but with time It became easier.
About Me – Nauman Rehmat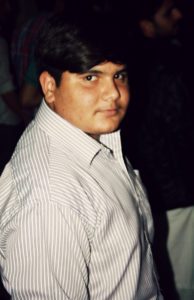 I'm the mind behind Infoocode 구글 뮤직 앱 다운로드.
I may use big words at times, but I'm a really simple guy who loves to simplify complex stuff.
I completed my Collage from Army public Collage Nowshera cantt in 2014 Cinebench r20. After collage i decided to get into the IT industry and i took admission in Comsats Institute Of Information Technology Abbottabad. Now I have completed half of my degree and moving forward cimon scada 다운로드.
When I was in 2nd semester  i heard of blogging for the first time from some of my friends discussing that we can create a blog and earn money from blogging Download the hankyoreh font. But when I asked them to teach me everyone just fooled me and said it can't be taught and it's very difficult blah blah!. At that time I decided to show them that I can do it  myself, and then I started learning from Google,Youtube and finally i'm here Download subtitles for the devil wears Prada. Now I try to learn more and more because learning process never ends.
First I  created a blog on blog-spot platform which was free of cost and I trained my self and them I moved towards WordPress. And finally 네임드 다운로드? Step By Step Tutorials" href="https://www.infoocode.com/how-to-create-free-wordpress-blog-tutorials/">created a complete WordPress blog along with its complete customization and SEO 트레인포스.
I have my blog Facebook page you can follow it and get instant amazing stuff.