Every person or a company uses media to communicate with other person or company. Similarly Google uses GOOGLE WEBMASTER TOOLS to communicate with webmasters (Website Owner). These tools play an important role in SEARCH ENGINE OPTIMIZATION. One of the good things about these tools is that they are absolutely free and provided by Google to facilitate webmaster such as they can watch the visitor, crawled pages, indexed pages and many more.
Define webmaster tools:
[clickToTweet tweet="Google webmaster tools allow a webmaster to: check site stats, Google indexing, Google Crawling and other SEO factors" quote="webmaster tools" theme="style2″]
In this article about Google webmaster Tools I will explain each and every part of these tools so it will be easy for beginners and those who know something about it can get more knowledge.
SEARCH CONSOLE
Starting from basic when we login, we have a SEARCH CONSOLE.
Here we have a search console of Google Webmaster Tools. In search console we have three basic options:
1: Home
2: All Messages
3: Other Resources
If we see the Home we have a simple preview which is shown in the image to you. All Messages option is the main place from where Google communicate with the webmaster and make him Alert on his mistakes and show him the solution. You can see it below:
OTHER

RESOURCES IN GOOGLE WEBMASTER TOOLS
Other Resources contain options which are valuable for experts but beginners should not go with them Download the mirror app. It contains the following options:
Structured Data Testing Tool

You can use this tool to check that Google can correctly parse your structured data markup and correctly display it in their search results.

Structured Data

Markup

Helper

If you are a beginner and you don't know about how to add Structured Data Markup to your HTML then you can use this tool to understand it.
As we have talked about Home, All Messages and Other Resources Now we will come towards the main thing in Google webmaster Tools you should do. This is how would you add your website to the Google webmaster Tools. So, proceeding with this. I'll be explaining each and every point.
To add a property means adding you're website. To do it
Go to HOME> ADD PROPERTY and click it. A box will be shown like given below. Just add your site name and click Continue.
It will ask you to verify you site and will give you recommended and some other alternate methods.
The recommended method is to upload a HTML file to your website. Other methods are given below:
1: HTML TAG: Add a Meta Tag to your site's Home page.
2: DOMAIN NAME PROVIDER: Sign in to your domain name provider and verify.
3: GOOGLE ANALYTIC: Use your Google Analytic account to verify Download Opera 10.
4: GOOGLE TAG MANAGER: Use your Google tag manager account to verify.
Now get back to the Search Console> Home. After your site verification your site will be added to Home page from where you can monitor each and every activity. Just simply click on your site name as shown below:
You will be moved to a window which will have many options on left side. Important of them are:-
1: Search Appearance
2: Search Traffic
3: Google Index
4: Crawl
These have further more tools which I'll be explaining one by one.
Search Appearance In Google Webmaster Tools
It has the following tools:
Structured Data
First of all I want to tell you something about Structured Data. As you know when we build something we first make it structure like if you want to make a company you will have a structure in your mind that there will be a CEO, some managers and employees. Similarly, in website building we also have a structure like we have videos, text, pictures etc.
A few years ago Google included this tool in the Google Webmaster Tools where a webmaster can see the structure data of his website. He can see that which type of data is present on his site and in what quantity.
Data Highlighter
In Data Highlighter tool you can highlight data on a site page or on a complete site to show it unique in Google searches. It is a good tool and can help a lot to come up in search engine searches. You can highlight data like reviews about something or different data in articles like title, author, published date, image etc 록맨 x8 다운로드.
HTML

Improvements
It is one of the Tools in Google Webmaster Tools where you can find out that whether there are some problems in content on your site, Meta titles or Meta descriptions etc. Google alerts you when you violate a rule for example if you use a short Meta description or very large Meta description or some repeated titles or some similar content.
Site Links
Site Links are those pages or links of your site which are visited most. Google show those links in Google searches. Google webmaster Tools help you to maintain them. Above in picture the links are circled red. You can also block some of the links from Google by using this feature of Google webmaster Tools which you think are irrelevant.
Accelerated Mobile Pages
This was included about 2 years ago in Google Webmaster Tools. Accelerated Mobile pages are those pages which load very fast on mobiles and tablets. Using this feature you can make your site friendlier for mobile user and more traffic will be driven towards your site.
As earlier I have discussed some part of Google Webmaster Tools. In this session I will be discussing its Search Traffic part. In this section Google show you all the data regarding traffic on you site avr studio 6.2. From here you can monitor your visitors and Google show you day by day searches, impressions and clicks.
Different Parts of Search Traffic
The search Traffic category has further six parts which will be discussed. These are:-
Search Analytic
Links to Your Site
Internal Links
Manual Action
International Targeting
Mobile Usability
I will discuss in detail one by one so you can understand it better.
Search Analytics
This option of Search Traffic was first named as SEARCH QUERIES but now it is named as Search Analytics. This tool shows you CLICKS, IMPRESSIONS, CTR (Click-Through Rate) and positions for four the following things:
Queries: Queries are those keywords which a visitor writes in Google and find something. This option show the queries which visitors had searched and found your site.
Pages: It show the searches for you site pages independently.
Countries: It shows the countries from where the visitors have arrived on your site.
Devices: It show the devices which was used by your visitors while searching your site.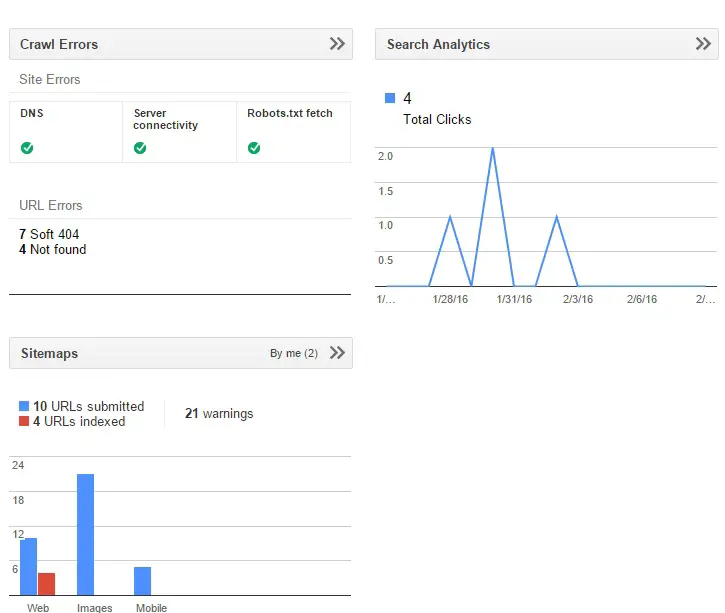 Links to Your Site
This is the tool in Search Traffic where you can find out the backlinks of you site whether they are directed, do follow or no follow. It show you the total number of your site links on the web. Furthermore, it show those sites which have highest number of links to your site and similarly shows that pages of your sites which has highest number of  backlinks Sketchup 2015 Hangul. These links are known as external links.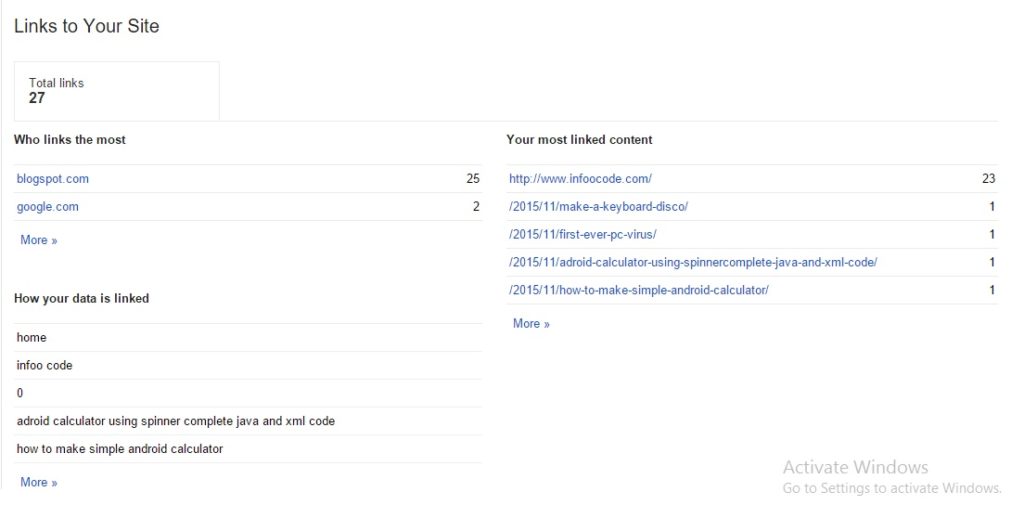 Internal Links:
Internal links are the links within your site. For Example: You have two articles in same category and you have given links of each other in them. It shows you the total number of links inside you site and also show you the pages independently and the number of time it is linked.

Manual Actions
Here you can watch that what actions are taken Google on your site. The Google algorithms like Panda and Penguin keep an eye over your site and if they find something illegal they take manual action over your site. So, a summary of those actions can be seen here.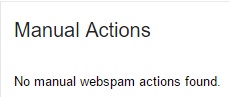 International Targeting
This tool in Search Traffic has two options. On is LANGUAGE and other is COUNTRY. In language you can add a hreflang Tag to your site to find out your site language. It is necessary when your site is in a language other than English. In the country option you can select a targeted country for your site if your site is for some specific audience. For example if your site targeted audience is Pakistan so you should select Pakistan.

Mobile Usability
This shows the errors that occurred while using your site on mobile devices oracle 10g xe. Here you can view the errors and take actions over it.

Google Index is one of the important parts in Google webmaster Tools. As I have described one of its part which was Search Traffic. Now it's turn for Google Index. Google Index is extremely important part for webmasters.  It is the Tool by which webmasters can find out four different sections about their sites.
Google Index Parts
Index Status
Content Keyword
Blocked Resources
Remove URLs
These four parts are included in Google index which I'll  be explaining in details for you. So let's get started with the first part.
Google Index Status
Google Index Status shows you data for the last one year. It shows you a Basic and Advance mode to show your data. Here a webmaster can find the total number of indexed elements by Google and also show you those url's which are indexed and blocked by robots.txt file of your website. Its also show you the url's that are removed by webmaster and were indexed. It provides you a facility to download a chart of your data.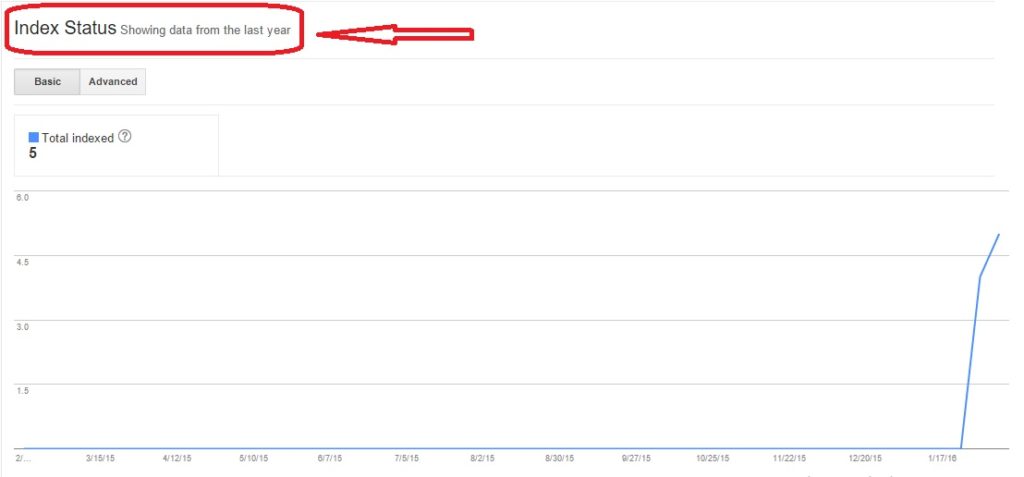 Content Keyword
This Tool shows you the most used keywords on your site. They are shown to you by significance. So, from here you can get ideas about keywords and you can also download the whole chart.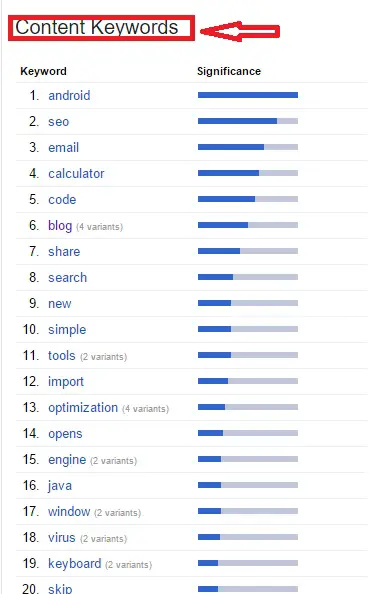 Blocked Resources
In Blocked Resources you can find those pages of your website which are blocked by your robots.txt file. This is very important file of your website, It shows Google Bot that which parts of the site should be crawled and which should be ignored. You must check block resources because it strongly affects your page ranking Rampage 2018.
Remove URLs
In this part you can remove those url's from your website which are dead (No more on site). This is extremely important work to do. When you have a link in your site which is dead so it give a 404 page not found! Error to the visitor and Google note that error. It harms search engine qualities and can give trouble (demote site ranking).

It's time to explain Google Crawl. So first I want to tell you something about Crawl, What does crawl means? In web context Crawl means moving around the web and finding something. A web Crawler is an Internet bot which uses algorithms to browse World Wide Web. A web crawler may also be called web spiders.
Get Bored: Learn some amazing and cool Google Tricks
Google Crawl Parts
So in the crawl part of Google Webmaster Tools we have further six Tools which are:-
Crawl Errors
Crawl Stats
Fetch as Google
robots.txt Tester
Sitemaps
URL parameters
These six are useful Tools for a webmaster. These tools give each and every point about crawling of a website. Now let's discuss each of the part independently.
Google Crawl Errors
This Tool show you the list of errors that occurred while Google was crawling your site. It show you the errors that were found during desktop use and as well the errors that were found while mobile use. You can also check the detail of every individual error and also can download the whole chart.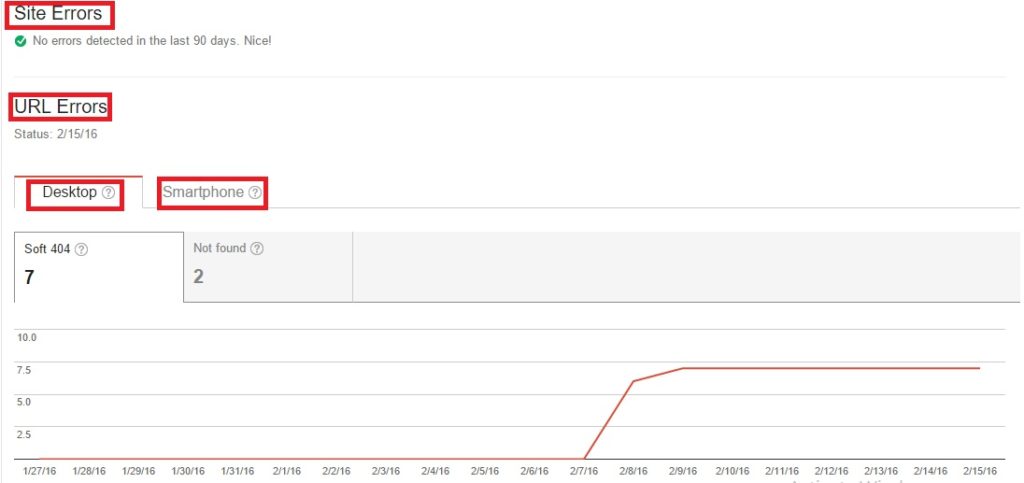 Crawl Stats
The name defines the whole thing that it shows the whole statistics of Google Crawling of your website Bizarre Story Season 1. It shows you the Google bot activity since last 90 days. You can find the graph for the total number of pages crawled, total amount of data downloaded (in kilobytes) and graph for the time in which a page has been crawled by Google bot.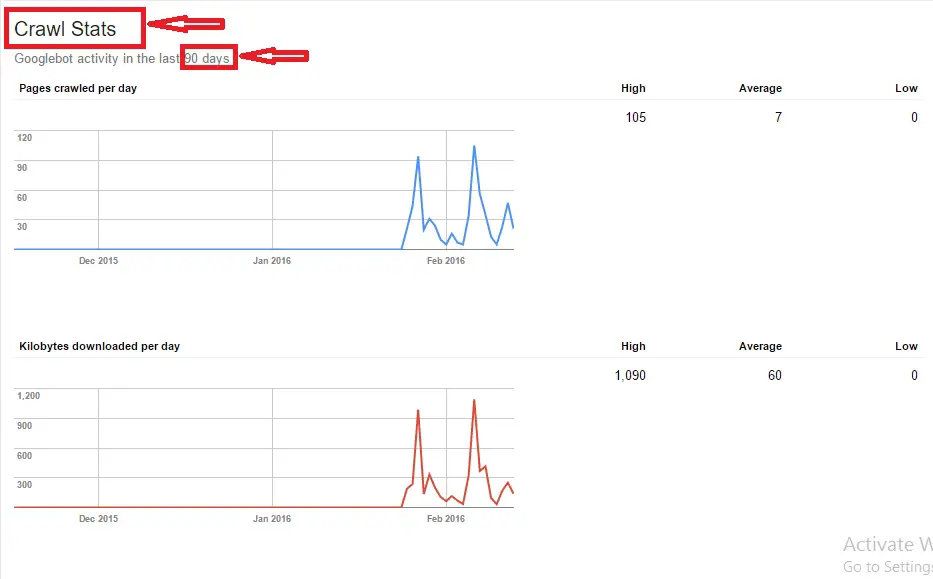 Fetch As Google
Using this option you can guide Google to crawl the right pages of your site furthermore you can find out whether a url of your site is accessible by Google or not. Fetch as Google is extremely important in SEO context. It helps you to crawl and index your pages faster. New bloggers must use this facility.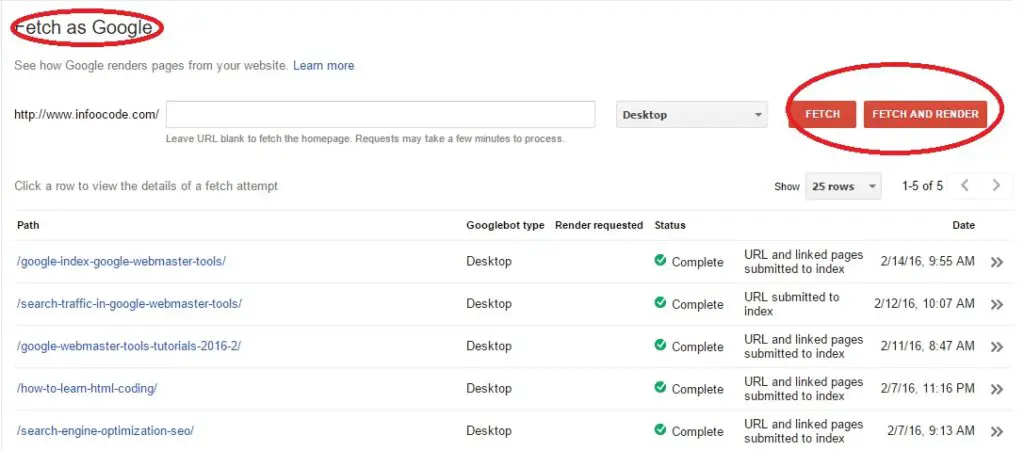 robots.txt Tester
When a Google bot comes to a site, first of all it views the robots.txt file of that website. This file includes the instruction for the Google bot. The instructions are about crawling, that which data of the website is to be crawled. Using robots.txt tester you can view the robots .txt file of your website and you can test different urls of your site whether they are blocked by robots.txt file or not.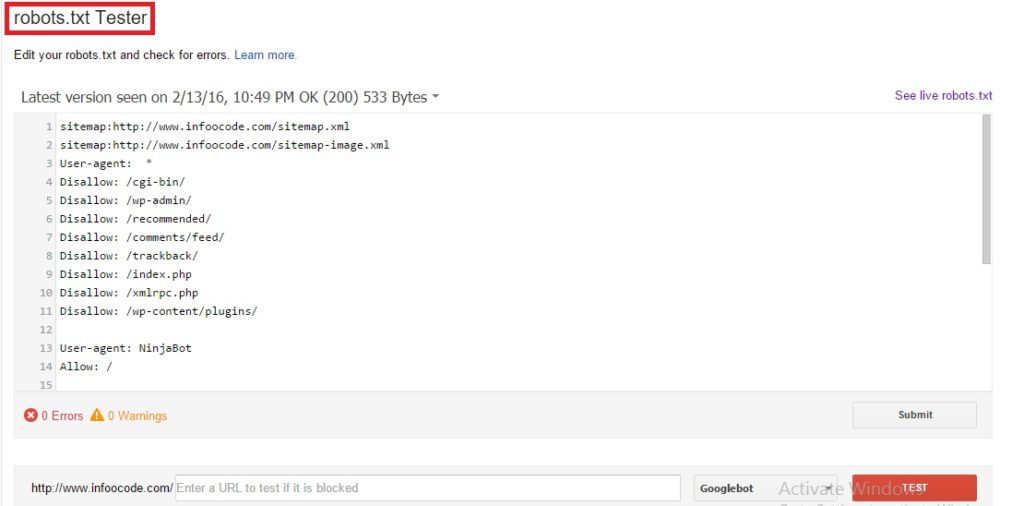 Sitemaps
Sitemap is also one of the important features in Google Crawl. It shows you the number of sitemaps you submitted and those which are indexed by Google as well as those which are not indexed. It also show the different type of data that was included in a sitemap you submitted like url's, images etc.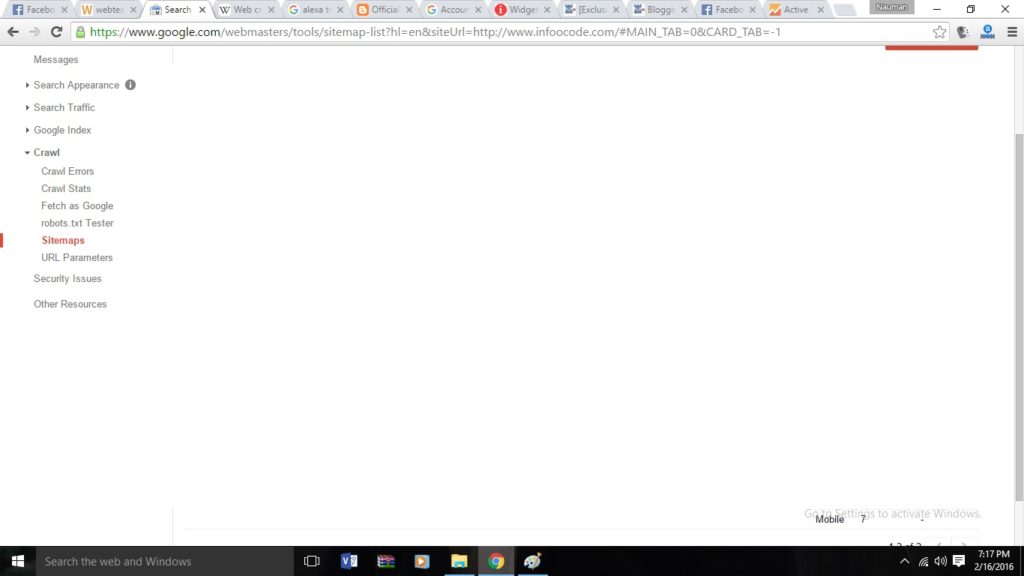 URL Parameters
URL Parameters usually help you to control which URL of your site should be crawled by the Google bot 스포어. It helps to provide a simple way
to prevent crawling duplicate content. I would prefer not to use this Tool unless you have complete knowledge about it because it can cause disappearing your site pages in Google if used incorrectly.

This was the last part of Google Webmaster Tools. Google Crawl is really helpful for webmasters and makes them alert on each stage.
Last Words:
Perform these steps to construct your website so that it can rank higher in Google. If any problem occurs let's know via comments or through Email we'll will help you out as soon as possible. I hope you find it useful. If had left anything you can mention that in comment box and if these tutorials helped you feel free to share it with your friends because sharing is caring 🙂
Frequently Asked questions
Q1: Which tools are used for SEO?
Ans: Here is the list.
Google PageSpeed Insights. …
Moz Local Listing Score. …
Keywordtool.io. …
Google Analytics. …
Google Search Console + Bing Webmaster Tools. …
Ahrefs' Backlink Checker. …
Moz Link Explorer. …
Google Keyword Planner.
Q2: How do I use Google Webmaster Tools?
Ans: Here are steps.
Set-up Your Google Webmaster Tools Account fotonica 다운로드.
Add Your Site.
Check for New or Recent Critical Issues.
Check for Manual Actions Applied to Your Site.
Check for Crawl Errors.
Enable Email Notifications from Google (Very Important)
Visualize Your Overall Search Traffic.
Q3:  Which SEO tool is best?
Ans: The following are the best.
Google Keyword Planner.
SEMrush.
Longtail PRO.
Screaming Frog.
DeepCrawl.
Woorank:
Ahrefs.
Open Site Explorer: